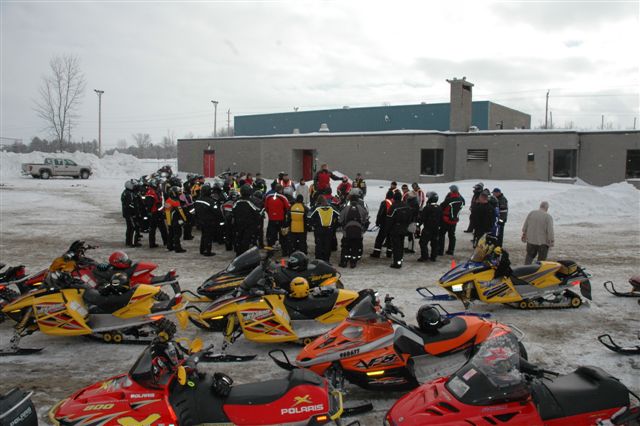 See all the Event Photo's here
On Saturday, Feb. 16th 85 sledders from across Ontario enjoyed perfectly groomed trails provided by The Baxter Snow Riders Club. The weather was perfect for a day of riding and we had riders from young to old.
After the ride we had fundraising activities held at the Baxter Ward Community Center which included a silent auction, raffles and a dinner supplied by Moose Winooski's of Barrie and a dance once again hosted by Jodi Gaskell. We also had individual photos of our participants in frames for sale for keep sakes.
Feedback so far from the participants has been overwhelmingly positive and most say they will return next year!
The Prostate Extreme Team would like to thank all our wonderful volunteers and supporters and especially our most generous sponsors for contributing their products and services without their support these events would NOT be possible.
A special thank you to Factory Recreation, Royal Distributing, Moose Winooski's and Somerset Graphics, without your support we would
not be able to continue our fight!

2008 Top Pledge Earners
First Prize $500.00 Factory Rec Bucks
Rob Goulding
Second Prize $300.00 Factory Rec Bucks
Hap Loukes
Third Prize $200.00 Factory Rec Bucks
Robbie Baigent
Food Provided By:


Thank You:


We look forward to seeing all of you again at our next event.
See the Event Photo's here
To see KevChev's Video Click here
To see Nutter's Video Click here