Our 6th Annual Team Kahshe Lake has come and gone and I would like to tank all of Team Kahshe Lake for their contributions to our cause.
The Team raised just over $3660.00 and that money will be added to the Big Events Total on the 19th of Feb.
Also thanks to the Snowcrest Riders for feeding our hungry group at their Annual Pancake Breakfast, they also did a great job Grooming the trails with such limited conditions, thanks job folks

Our group parked at the Community Center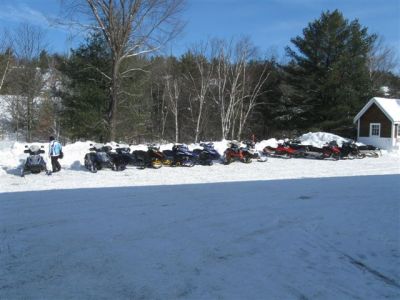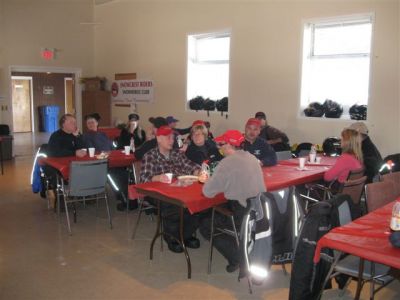 While at the Pancake Breakfast a reporter from the Gravenhurst Banner asked us what our group was doing so we took the opportunity to plug the cause, seems like it worked because we made the paper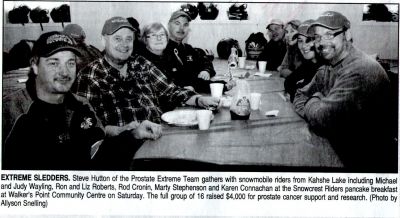 Thank you Gravenhurst Banner for publishing our cause we really appreciate it.
Once our bellies were full it was time to ride.
This is 14Snow's new ride this year, nice ride Kev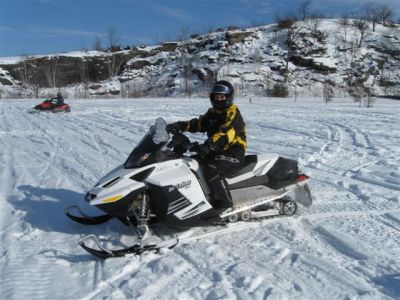 I don't have too many trail side photo's this year as I was too busy enjoying the ride

Here is our group stopped once we got all back together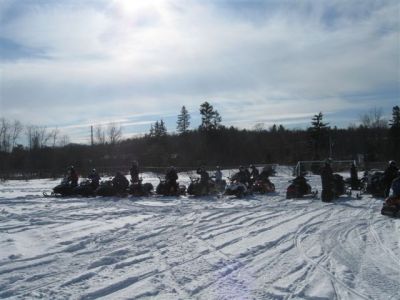 This is our fearless leader trying desperately to take off from Kahshe Lake, was it something I said STG?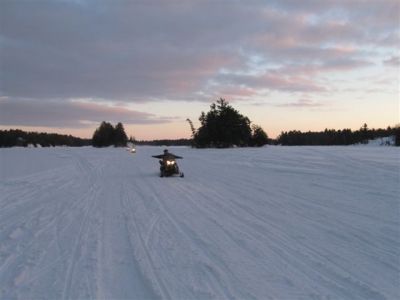 Here is Mr & Mrs STG and my riding partner for the day Jonny M leaving the house of Mouse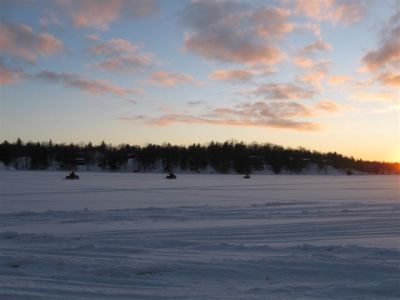 I leave you with a beautiful sunset on Kahshe Lake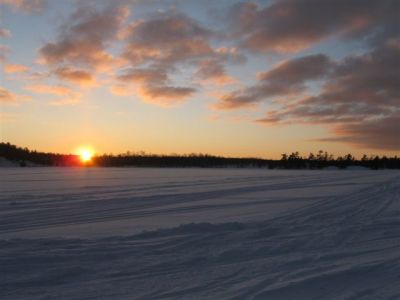 Once again I would like to thank our wonderful hosts the Doves for putting on another great spread.
Team Kahshe Lake Rocks