With an unexpected dumping of White Gold in the Muskoka's the First annual Team STG forever known as Team Kahshe Lake set out to raise funds for Prostate Cancer Research.
As word spread about the last minute event the group grew to over 19 sleds in all. What a beautiful sunny day Mother Nature had in store for us.
Here we have our fearless leader STG manning the phone lines and collecting the registration fees. I hear that the desk was short staffed so I guess we have to work on that for next year.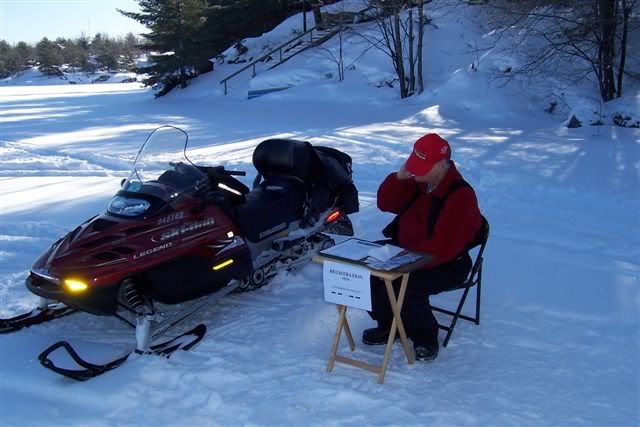 This is an overhead view of the group while waiting on the rest to arrive.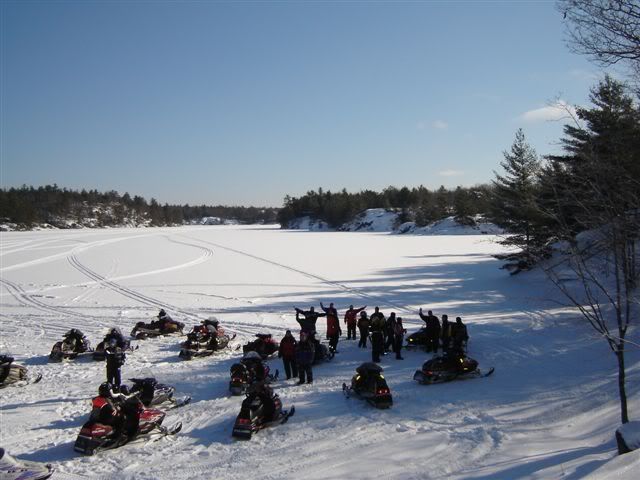 And here comes the rest now.
With the group all present it was decided to do the cheque presentation.
Much to oursurprise this wonderful group of people raised $1570.00 in 4 days all of which will be added to the main events tallies on the 18th. On behalf of Prostate Cancer survivor's everywhere thank you so much Ladies and Gents for your generosity.
It really is fantastic people like you that give us the drive to do what we do day in & out.
One of the few opportunities I had to take some photo's on the trail itself. With such a large group it is hard to stop and take photos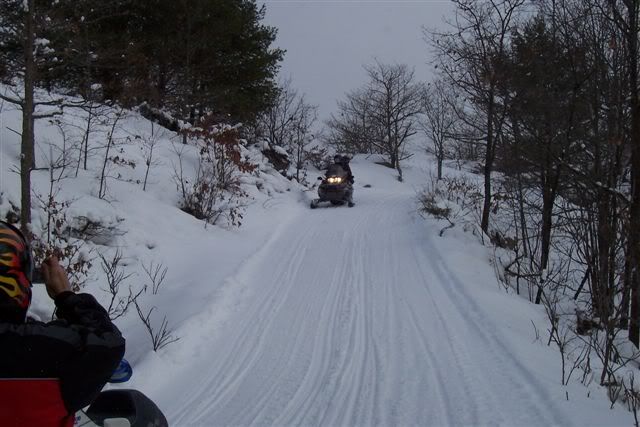 This was our first pit stop at the Muskoka Falls at Hwy # 11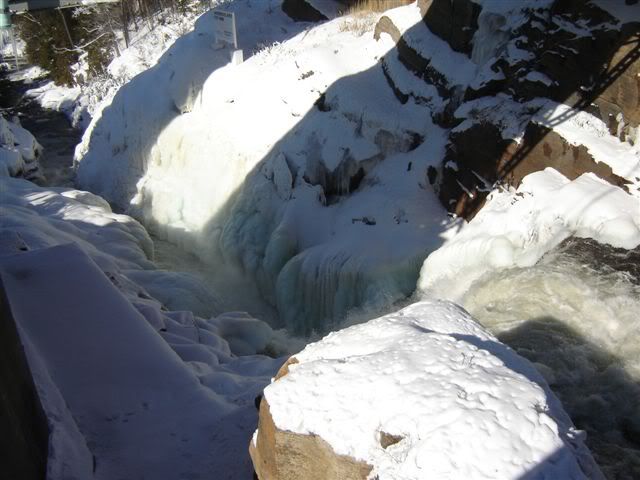 With everyone's legs stretched out we kept heading north to our final destination Caribou Lodge for some much needed food.
Our group was so large we took up all but 3 tables in the restaurant.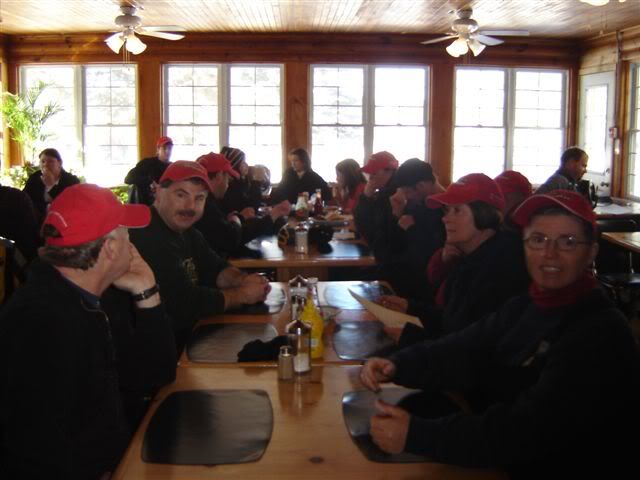 With our bellies full and our sleds filled up we took a group photo short 2 sleds as they had to leave early.
Back out on the great trails we make a quick pit stop for the ladies in our group.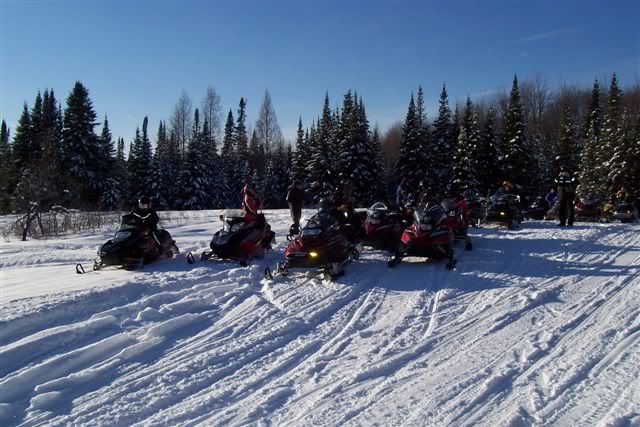 With the bladders emptied we were on our final leg of our journey back to our fearless leaders Hide Away.
One last stop to say goodbye to Mr. & Mrs. Doonut, it was great seeing you again nutter and it was nice to finally be able to ride with ya!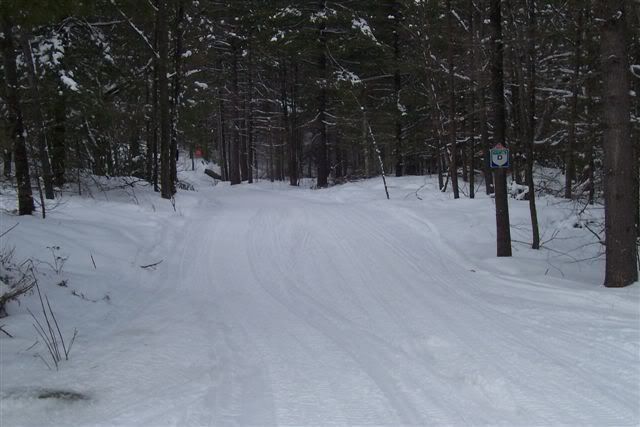 Here is a picture of the sun set on Kahshe Lake just after our arrival at the House of Mouse.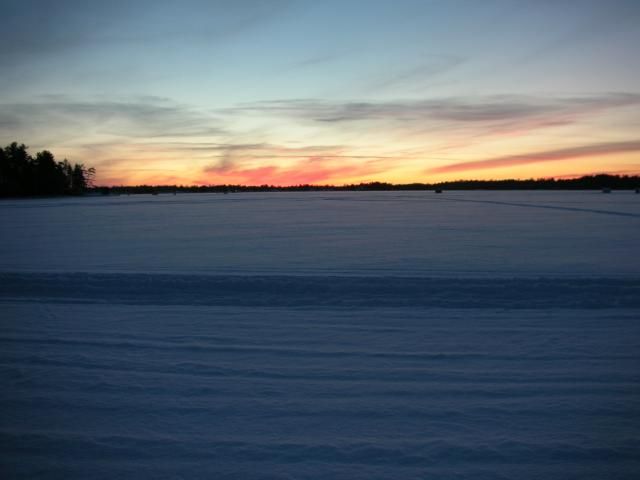 After a quick stop at STG's to talk about the whole day's events we headed back to our place for some much needed R&R.
Here's a shot of the full moon that guided us all the home.
I would like to personally say thank you to each and every member of Team Kahshe Lake for a great ride and your wonderful generosity. If any of you folks reading this report have a chance to ride with this fun group of people please DO so, you will NOT regret it I assure you.
I can certainly see why Team STG is such a large group, you're a GREAT leader STG and thank you for your great tour I will ride with you guys anytime.
In closing I would like to thank the MSR and the Snow Crest clubs for doing a great job with the trails that we rode. Without you volunteers we would not be able to ride the way we do so thanks to all of you from our group.