I was contacted a few weeks ago and asked if we would like to add another group ride to our mix, of course I gladly said hell ya!!!! After a few phone calls I received this email from John their group leader which I would like to share with you now.
Let me say that it is an honour to have your group join of family of sledders John thanks for thinking about us.
==============================================
Steve
As a follow-up to our phone conversation about the "TEAM LAKE COUCHICHING" annual Snowmobile Weekend here is aweekend report.
This years ride was fantastic with the conditions near to perfect as ever.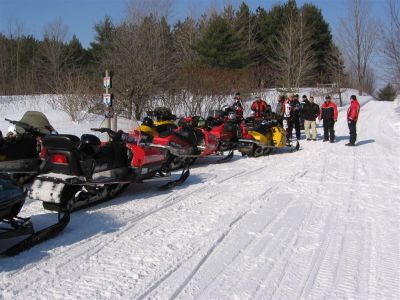 This year we have added a new twist, we auctioned off some Toronto Maple Leafs Jerseys and a Print and raised $250 which will be donated to Prostate Cancer Research, through your group.
This is our 16th year gathering at Lake Couchiching with the numbers hitting on the Friday night dinner around 70 people.
This all started as a group of 5 good friends getting together for a ride, food and a whole lot of lies.
Today, the weekend ride now starts Thursday night at Homie's cottage for a rib & wing barbeque.
Friday a group of 30 riders headed to Port Severn to Cope's Place for Pizza and a few Beverages
Friday night the numbers grow as the Live Band, (Brownie , Bird, Stick Boy , Jimmy, Dixon and Davey) play some great tunes for the 70+ guys that also enjoyed Lambie's Chilly and Smitties Garlic Dip.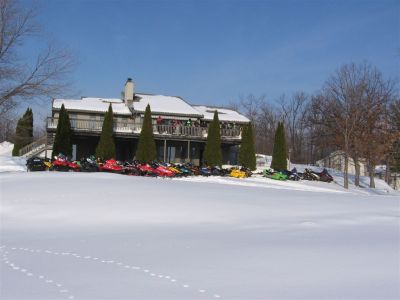 Saturdays ride was a local loop heading down through the Utof trail to Swift Rapids trail down through to Long Lake around to Grass Lake and then through the top into Lake Couchiching.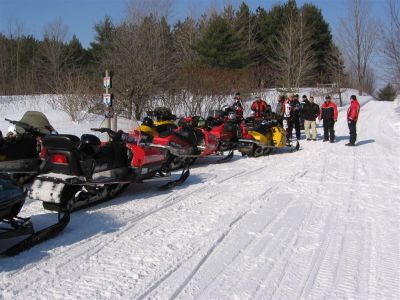 Saturday night we had Chef Larry prepared a great meal for the core 30 riders that attend this weekend every year.
Beef Tenderloin, Shrimp, Mushrooms, Potatoes and a variety of vegetables.
Fantastic
In conclusion, Our Team would like to thank you and your team for bringing this Prostate awareness to the front of the line.
Most of our team has been touched or know someone who has been affected by this issue.
As Team Lake Couchiching's representative, I will assure you that we will continue to have fun and ride and raise money for the Prostate research every year.
We all hope you can join us for the 2010 Lake Couchiching Ride,
Thank you
John