Much to our fearless leaders delite Mr. STG got an early blessing from Mother Nature and
a mass amount of white gold. This was the first year we did not to have the worry of trail conditions.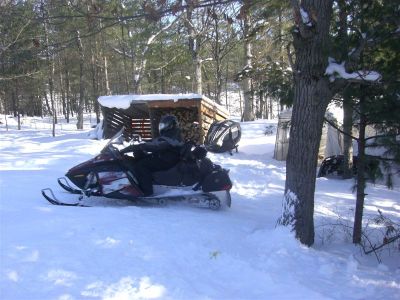 After a brief morning get together to say say hello to our friends it was time to hit the trails.
Here our group stops for a quick rest, the trails were in top notch condition.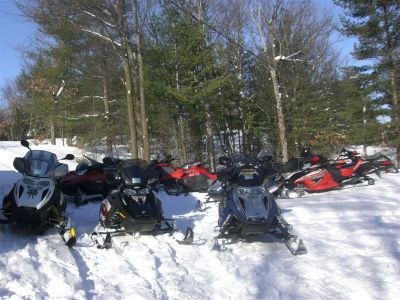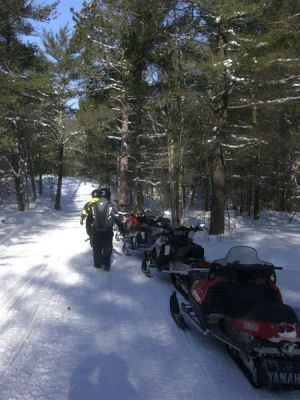 And another pit stop in Gravenhurst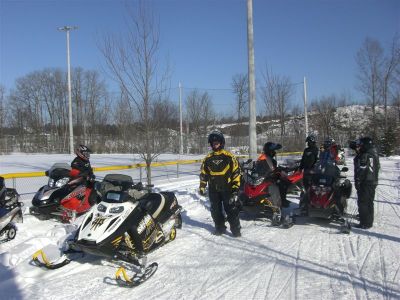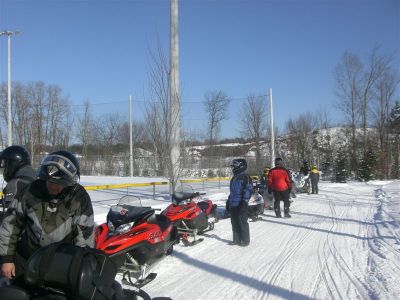 After some great morning riding it was time to fill our bellies.
Once the lunch break was done it was tiime to hit the trails once again,
here we stopped on Kahshe Lake so some could play in the powder.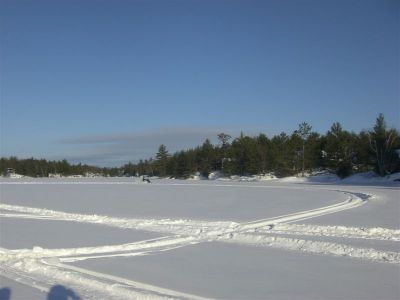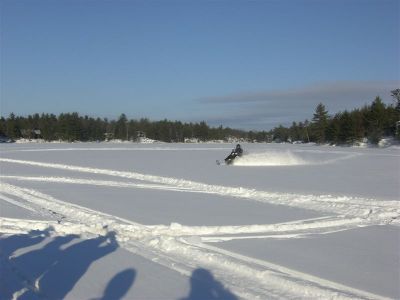 After a great day of riding it was once again time to meet back at our gracious hosts The Dove's.
Thank you John, Sheila and Matt for your awesome hospitality.
Here is our leader getting the festivities underway.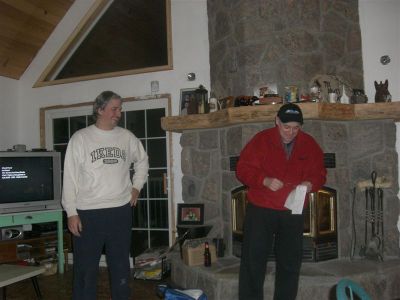 The whole gang with their "Special Door Prize"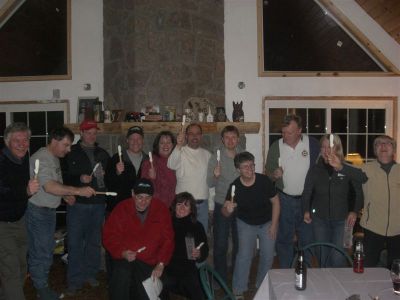 Our top three Pledge Earners, thank you folks for all your hard work
getting these much needed donations, we really appreciate your efforts.
A surprised Liz one third prize year, congradulations Liz.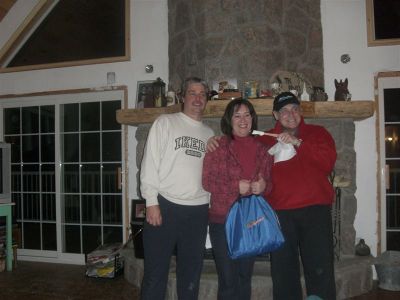 We are not exactly sure what Gord is trying to describe here but it sure was not his donation totals, thanks Gord.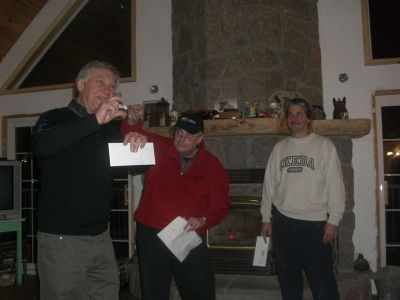 Once again our top pledge earner winning a fabulous weekend get away at the Owls Nest Lodge
was John Dove, congrats John and thanks agian for your suport!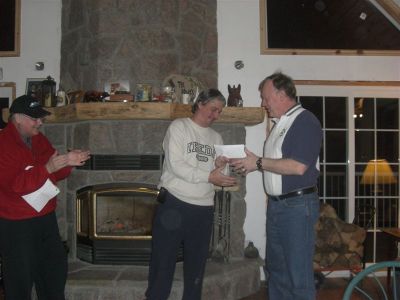 And finally another group shot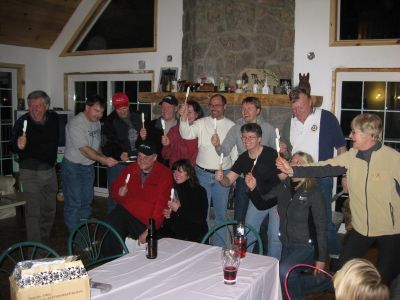 I would like to thank all of the members of the 2009 Team Kashe Lake
You folks truely are a wonderful group of people and we are honoured to call you friends.
I am very pleased to announce that Team Kahshe Lake raised
$4792.00
for Prostate Cancer Research.
Team Kahshe Lake has been and continues to be 40% of our Sled Run fundrainsg and my hat is off to each and every one of you for your help.
I am already looking forward to the 2010 Team Kahshe Lake Ride.