For the third year in a row our friends on Kahshe Lake gathered to support our cause! As usual we all met at the
"The House of Mouse" to do the registrations and say hello to some old friends.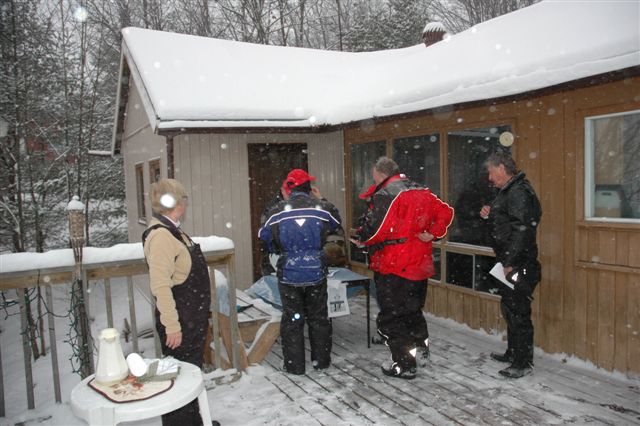 Here is a view from the Mouse's deck overlooking beautiful Kahshe Lake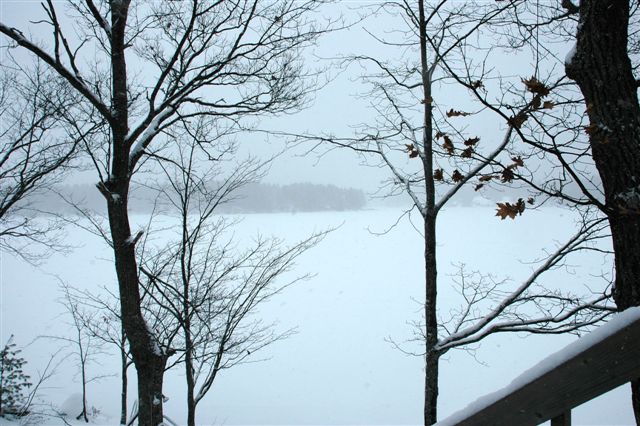 The every hospitable Mrs. STG made us some Hot Chocolate and brought out some tasty baked goods,
THANK YOU Mrs. STG your such a wonderful hostess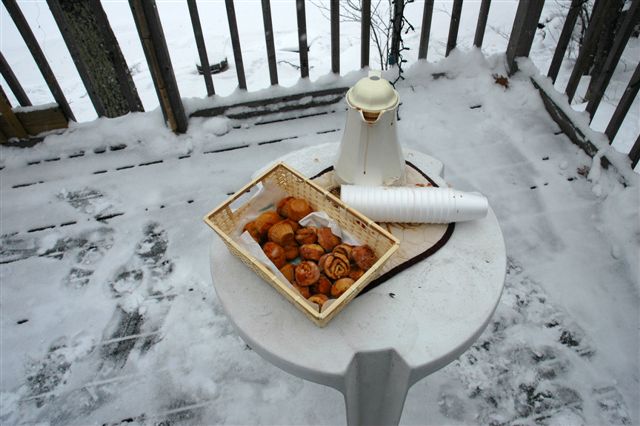 Here is our fearless leader giving us all one of his famous pep talks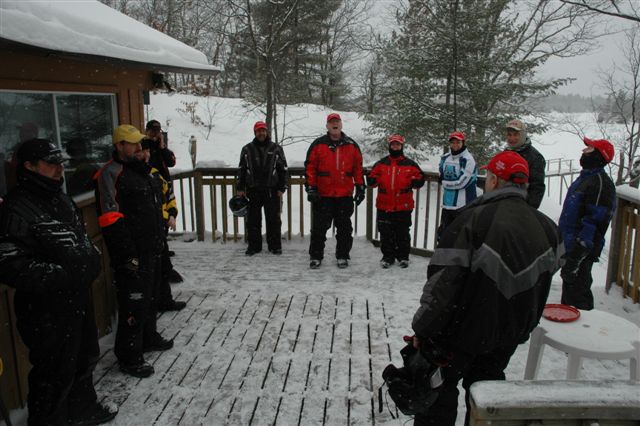 After registration we decided to pose for a group shot before we got on our sleds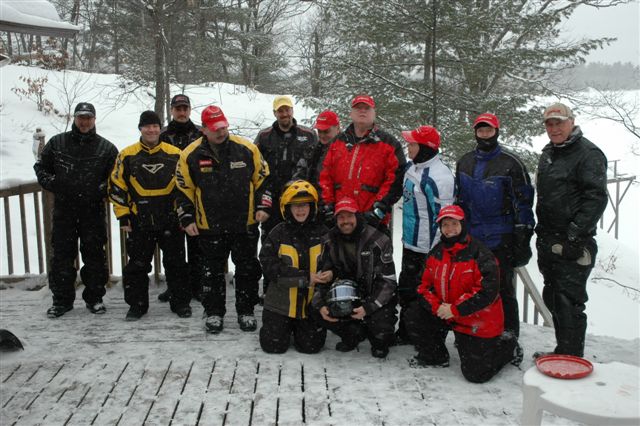 Unfortunately Mother Nature did NOT co-operate with us this year as ALL trails were closed in the area
but thankfully the ever resourceful STG managed to work a route through private land, side roads
and lakes so that we could at least get a bit of a ride in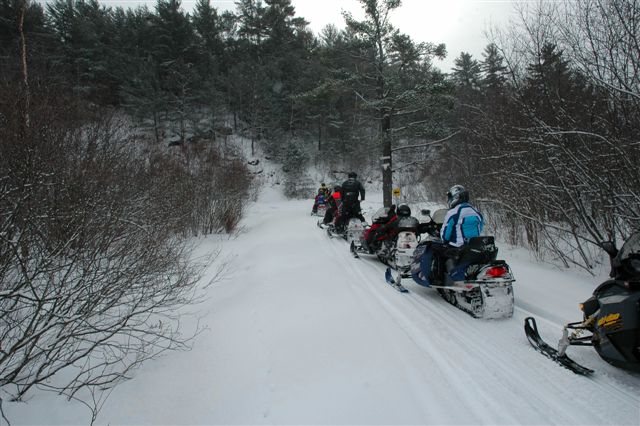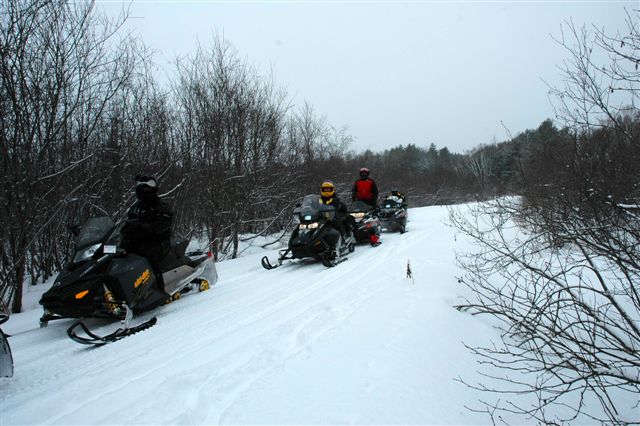 Look out here comes the group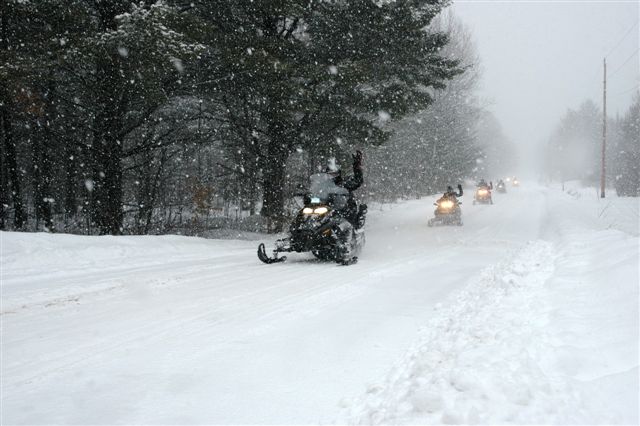 And finally our always helpful sweeper Sherpa, thanks for watching out for us all, your a great sweeper!!!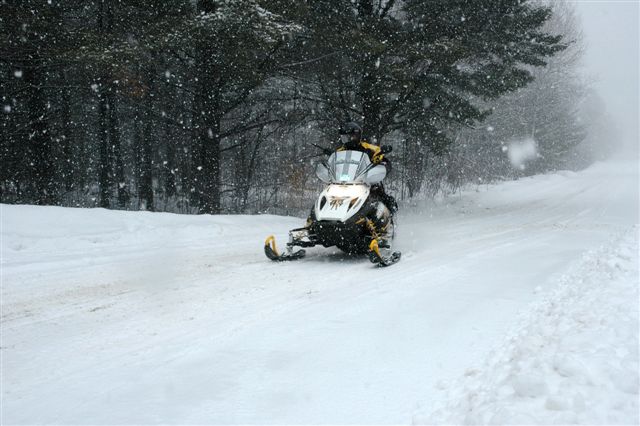 A group shot on the shores of Kahshe Lake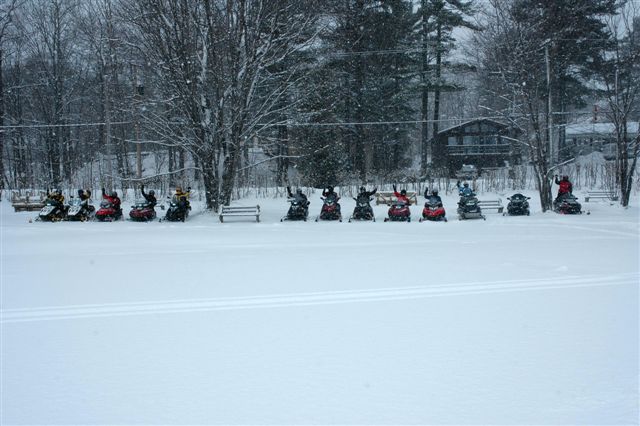 After navigating the lakes, side roads and private lands we were a hungry bunch of sled heads so we
pulled in to have some good eats!
WOW did we ever eat too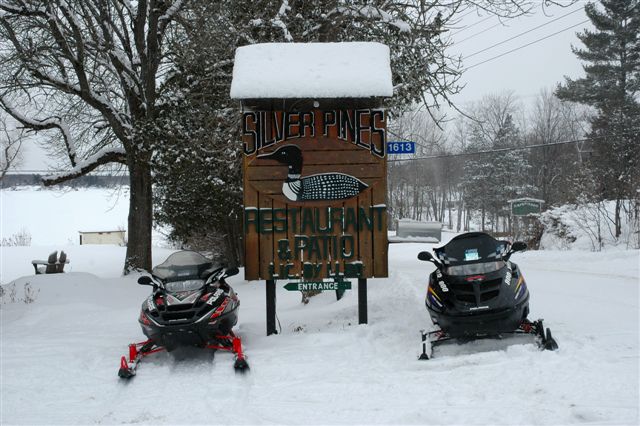 After lunch the Viper-mobile decided that she would be stubborn and blow up my recoil
With some much needed help we got er fired back up and back on the road we go.
After dropping my sled at my trailer, our fearless leader offered me a ride with him.
Here I am praying that STG gives me a safe ride back to the house of mouse,
little did I know that I should have been praying for his sled instead

I will NOT be the one to explain what happened for fear of the Mouses wrath

And off we go!!!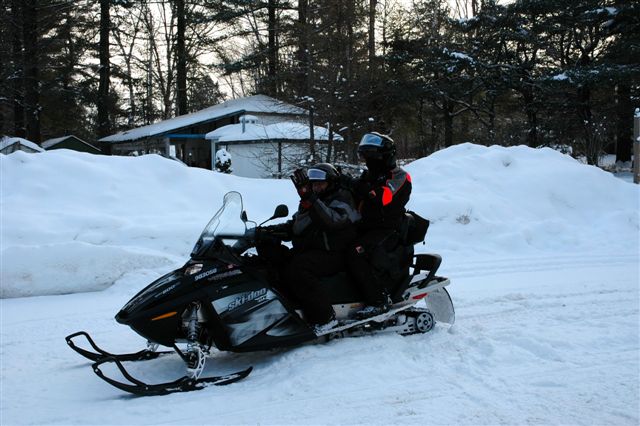 Last years top pledge earner John and his lovely wife graciously offered the use of their cottage for the
evenings festivities... What brave soles they are to invite a group of sledheads like us into their home

What a beautiful home it is too WOW, I can't wait to see the finished product...
Hint Hint, maybe an invite to do some sledding next year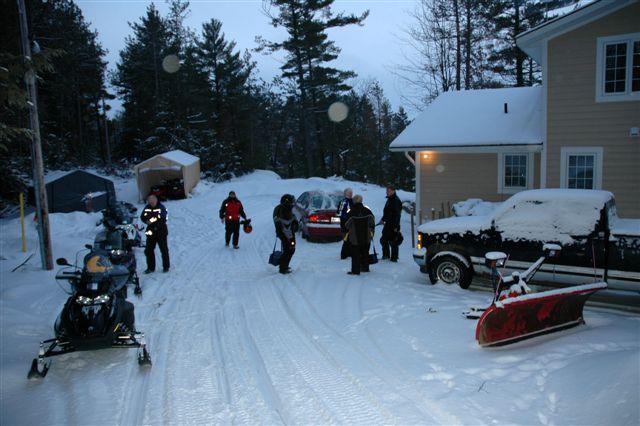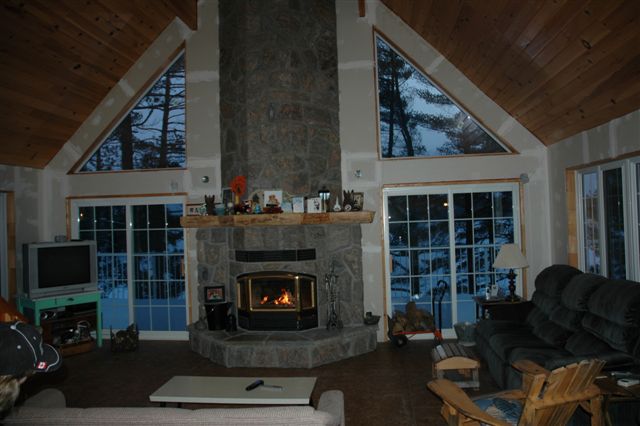 After a long day on the trails (OK roads

) it was time to do some mingling with this fine group of people.
We ate some great food, drank some pop and generally had a blast with the most down to earth bunch
of people you could ever meet.
Alas all good things must come to an end so it was time to wrap things up and hand out the goodies
for our top pledge earner and announce the total monies raised!
We crowned a new leader this year so I think the competition is going to be very HEAVY,
next year within this group!
Congratulations Gord and THANK YOU for your continued support!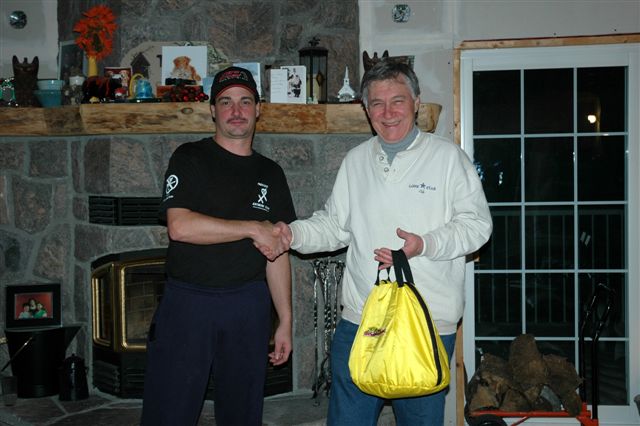 I am very pleased to announce that Team Kahshe beat last years total and they had HALF
the people they did last year, OUTSTANDING job folks
The total raised this year was
$4325.00
The Extreme Team would like to thank each and every member of Team Kahshe Lake and those that supported you!
Your continued support of our cause is very near and dear to our hearts.
If you ever get a chance to ride with any of these folks I suggest you do it, you will have the time of your life!
Thank You Team Kahshe Lake you folks ROCK



Steve